Osteopathy session for adults
Osteopathy is a complementary medicine that can, in some cases, avoid chronic drug treatment and sometimes even surgery. This is why more and more general practitioners and specialists are working closely with osteopaths.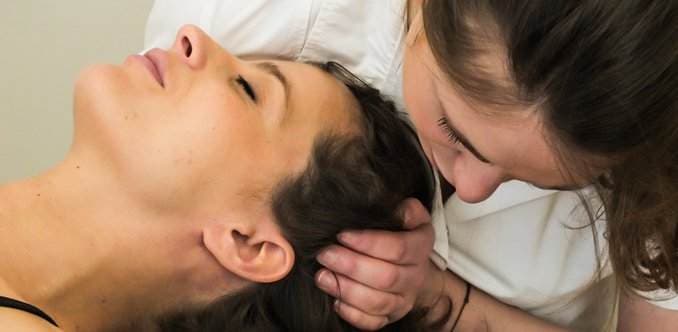 When a body suffers an accident, a fall, a trauma or a major stress, it compensates to protect itself. These adaptations can throw the body off balance and cause pain such as low back pain, sciatica, and digestive problems.
It is important to note that osteopathy has limitations like any other health practice. This is why it is crucial to choose a qualified and experienced osteopath who has the medical knowledge to treat safely.
As a practitioner trained in osteopathy and medicine, I offer consultations adapted to the age and profession of each patient in my office.
The consultation of an osteopath for adults
The consultation of an adult with an osteopath can be done without a medical prescription. However, it is preferable to talk to your general practitioner beforehand.
Remember to bring your latest complementary tests (X-rays, blood tests, etc.).
Osteopathy in adults can also relieve the following symptoms and pathologies
👁️ Ophthalmic and neural
Recurrent conjunctivitis
Ophthalmic migraines
Repeated headaches
Headaches
Migraines
📊 Preventive / Behavioral
Osteopathic assessment
1 to 2 months after surgery, to avoid scar adhesions
Anxiety
Stress
Sleep disorders
Snoring
👩🏼 Gyneco-urinary-renal
Recurrent urinary tract infections
Urinary leakage
Pain during the sexual act
Painful menstruation
Non-regular menstruation
💪🏼 Neuromuscular
Tendinitis
Torticollis
Low back pain
Sciatica
Back pain
Pubalgia
Costal pain
Coccygodynia (coccyx pain)
MSD (musculoskeletal disorders)
Carpal tunnel syndrome
Morton's Syndrome
👂🏼 ENT
Recurrent ear infections
Recurrent sinusitis
Recurring sore throat
Dizziness
Tinnitus
Sensation of blocked ear
Bruxism
Pain in the TMJ (jaw)
🥘 Digestive
Regurgitation
GERD (gastroesophageal reflux disease)
Nausea
Constipation
Diarrhea
Significant bloating
Functional Colopathy